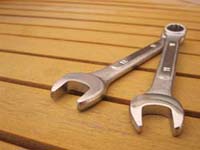 We are devoted in providing what customers needs that is why Atlanta Plumbers has the complete range of highly durable yet very cheap plumbing products and has the widest coverage of services that is available 24 hours a day 7 days a week for local and foreign residence of Atlanta, GA and surrounding area. Our service is flexible and customized to meet customer's demands and requirements. Atlanta Plumbers work ethic insists on the highest quality of installation, maintenance, service with our expertise knowledge and assurance of having professional plumber that will dispatch your entire plumbing problems.
Atlanta Plumbers has best well trained technicians that are highly skilled, competent and very determine in providing high quality of services that will surely last for years. Our technicians are well very well experience and very knowledgeable in dealing with any kinds of plumbing services such as installation, repair and maintenance that will surely suit for customers needs and budget. We seriously prioritize customer's safety that is why we insure to you that our well trusted and very professional staffs are bonded, licensed and insured.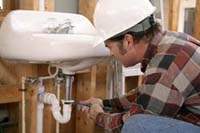 So for your plumbing services needs whether simple or complicated just turn to Atlanta Plumbers and we will provide you fast, efficient and very comprehensive plumbing services that only Atlanta Plumbers can provide in the entire Atlanta, GA area. To know more about our company and the services that we offer you can reach us at 678-803-2554 and we have expertise over the phone that is ready to provide you accurate answers with your concerns.